Together with associated partners from regional business and government, the start-up and SME sector, additional financers and funders as well as ICT providers, the ERA-Net SES Focus initiative RegSys intends to establish an innovation eco-system, building bridges in the whole innovation chain.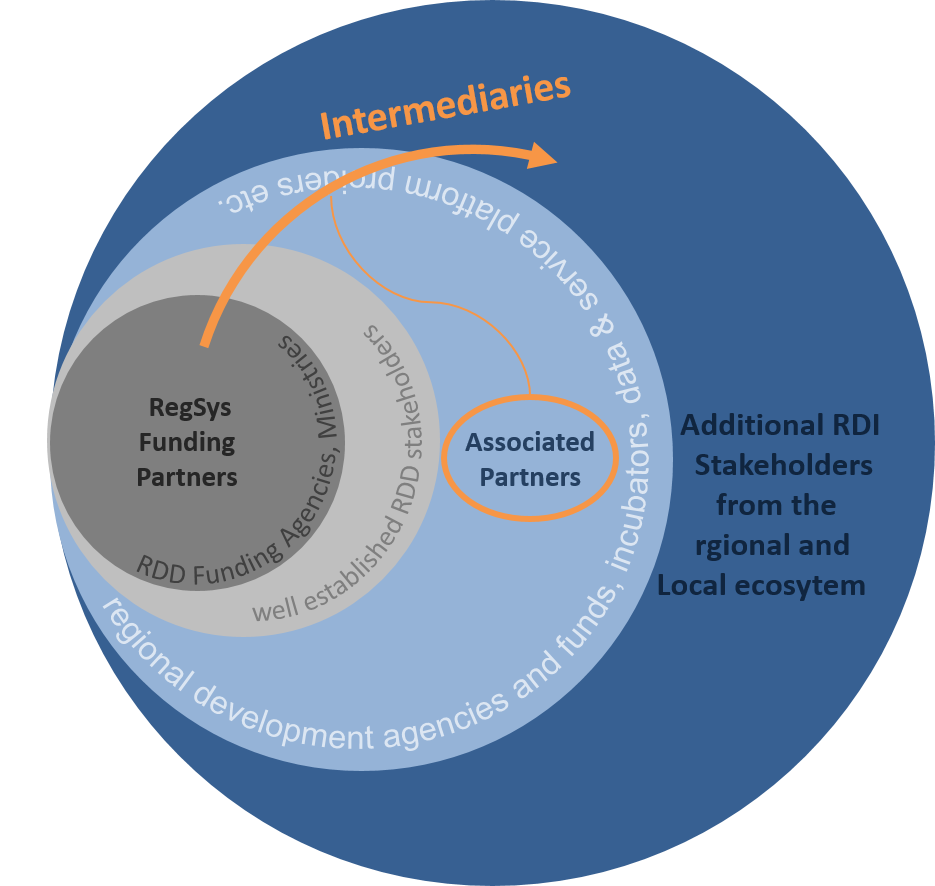 ERA-Net Smart Energy Systems in total and particularly the focus initiative on integrated regional energy systems (RegSys) aim to foster development of technology and business solutions that truly support energy efficiency and energy transition processes on a local and regional level while complementing and supporting the functionality of the overall energy system. Stakeholders at local and regional governance levels need to be involved to define the research needs and give RDI consortia confidence that their results will be adopted. To that end, the ERA-Net SES initiative will involve support and business entities in a broad range from innovative SMEs to incubators, deployment programmes and investors. Big companies shall liaise with start-ups and chambers of commerce to create opportunities for enterprises to form or link to consortia of research, development, demonstration and innovation initiatives. Such partners shall represent business domains way beyond the energy sector such as municipal infrastructure, transport, trade and agriculture. The involvement of stakeholders as Associated Partners will not only improve the quality of the funded RDD projects but increase their overall impact.
Associated partners can take
multiple roles
including
provide reach-out beyond involved funding agencies to get good projects and consortia and multiply the results
participate in co-creation of
concepts for projects (e. g. in order to get beyond traditional and R&D only approaches
solutions during the run-time of a projects (e. g. linking consortia to specific supporters)
networks and favourable mindsets for the success of the program and its projects
shape projects to meet the partners needs at their best
help start-ups and other candidates with limited experience to apply
act as technical enablers (e. g. by providing software modules)
co-finance ERA-Net SES projects
support accompanying product development
help taking solutions developed in ERA-Net SES projects to practice
provide aggregated input to ERA-Net SES program and projects.
Getting involved in ERA-Net SES, Associated Partners can enjoy
multiple benefits
such as
meet good partners and build capacities
learn about visions and activities of program
influence RRD strategies on program level
get early or even exclusive access to project results and latest knowledge
attract funds to the region, its municipalities and companies
link the region to international activities
mitigate risks of investments by early learning on trends and technologies
get access to ministerial domain.