Announcement of Call for Proposals
The Joint Programming Platform Smart Energy Systems (JPP SES) in collaboration with the global initiative Mission Innovation is pleased to announce the Joint Call 2020 ("MICall20") on digital transformation for green energy transition. Together with the supporting activities "Validation Network with Living Labs and Testbeds" and "Associated Partner Network with Digital Platform Providers", the launch of this Joint Call completes the successful start of the JPP SES Focus Initiative on digitalisation of the energy system ("EnerDigit"). The aim is to support transnational research and innovation activities unleashing the potential of digital transformation for a sustainable energy society. The total available budget for the Joint Call 2020 ("MICall20") exceeds € 25 Mio (including co-funding from the European Commission). The Joint Call 2020 has been launched on 14 December 2020.
The Joint Call 2020 flyer can be downloaded here.
All call related information will be released on this webpage, it will be updated in the course of the call processes.
Digital transformation for green energy transition
Aim
By accelerating the implementation, adaption and knowledge creation of digital solutions in energy systems and networks, this call supports the following objectives:
Advance the green energy transition in all sectors of the energy system while ensuring security of supply
Shaping new transnational business and investment opportunities by sector coupling and development of new value chains in innovative and cost-effective energy solutions, thereby creating new employment opportunities and contributing to the development of an environmentally sustainable financial growth
Ensuring social sustainability and coherence with digitalisation in other sectors in the progression of the green energy transition
Overall objectives
Increase the development and uptake of latest digital innovation and solutions in the energy domain
facilitate well established open and harmonised marketplaces that better connect the ICT and the energy domain
improve knowledge and awareness for policy makers, regulators and utilities on digital solutions
Indicative call procedure timings
Proposal phase
Call opens
14 December 2020
Deadline for compulsory registration of interest
17 February 2021, 14:00 CET
Application portal opening for full proposal submissions
12 March 2021
Full proposal submission deadline
06 May 2021, 14:00 CEST
Selection phase
Project selection
November 2021

Project phase
Project start date
Before 15 June 2022
Application
Project proposals must be submitted electronically through the NordForsk Application Portal.
The full call text can be downloaded here.
Please note the following call text updates:
Update on 26 February 2021:
Due to an unintended error in the call text, an adjustment has been made to the transnationality criteria. Please note the change on page 7, now stating that "Consortia must include at least two independent legal entities from two different EU Member States or Associated Countries, applying for funding from two different countries/regions participating in the Joint Call 2020"

Minor update on 29 January 2021:
Minor change in TACR national requirements for applicants based in the Czech Republic
A template for full proposal can be downloaded here for your convenience. Please note: This document can not be used to submit a full proposal to the Joint Call 2020 (MICall20). Full proposals must be submitted through the the NordForsk Application Portal.
Webinars
Interested organisations can join the information webinar on the call which will take place on 13 January 2021.
Please register here.
National/Regional Funding Agencies Participating in this Call
Funding partners

Country/ region

Funding (€) (minimum regional/national funding available)

Organisation name

Contact person

Austria

2 000 000

The Austrian Research Promotion Agency

Urban Peyker,

urban.peyker@ffg.at

+43 5 77 55 5049

Czech Republic

1 000 000

Technology Agency of the Czech Republic

Eliška Šibrová,

eliska.sibrova@tacr.cz

+420 773 464 012

Denmark

1 340 600

Energistyrelsen

Henrik T. Aa. Friis

+45 33 92 77 99

Finland

2 000 000

Business Finland Oy

Jarkko Piirto

jarkko.piirto@businessfinland.fi

Sini Uuttu

Germany

2 000 000

Forschungszentrum Jülich GmbH

Ralf Eickhoff

+49 2461 61-9419

Stephan Schulte

+49 2461 61-96649

India

1 000 000

Department of Science and Technology

Sanjay Bajpai

(011) 26590283

Raghunath Reddy

(011) 26590604

Israel

900 000

Ministry of Energy

Gideon Friedmann

Yael Harman

Yael Avraham

Latvia

400 000

VALSTS IZGLITIBAS ATTISTIBAS AGENTURA

Dr Gunta Šlihta

Dr Maija Bundule

Morocco

500 000

INSTITUT DE RECHERCHES EN ENERGIE SOLAIRE ET ENERGIES NOUVELLES

Zineb IDRISSI

+212 6 63 78 10 60

Nordic and Baltic region (NOBA)

600 000

Nordic Energy Research

Sofia Elamson

Norway

500 000

Research Council of Norway

Khanh Tuan Le

+47 22037046

Poland

600 000

National Centre for Research and Development

Jolanta Drozdz,

Romania

500 000

Executive Agency for Higher Education, Research, Development and Innovation Funding

Elena Simion

+4021.307.19.93

Scotland (UK)

2 000 000

Scottish Enterprise

Karen Fraser;

+44 141 468 5658

Spain

800 000

Centro para el Desarrollo Tecnologico Industrial E.P.E.

Marina Sopeña

marina.sopena@cdti.es; eranets@cdti.es

+34 91 581 56 07 / 04 89

Sweden

2 000 000

Swedish Energy Agency

Fredrik Lundström

fredrik.lundstrom@energimyndigheten.se

+46 (0) 16 544 21 12

Carolina Ahlqvist

Carolina.ahlqvist@energimyndigheten.se,

+46 (0) 16 542 06 04

Switzerland

2 500 000

Federal Department of the Environment, Transport, Energy and Communications.

Michael Moser

+41 58 465 36 23


Turkey

650 000

The Scientific and Technological Research Council of Turkey

Cagri YILDIRIM

Total sum

21 290 600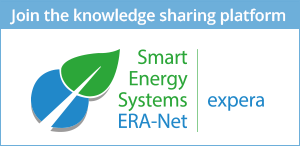 ---
Join our
webinar
on
24 March 2021
and learn more about the Joint Call 2020 ("MICall20")!
We will present information on the topic of the call, (formal) application requirements, timelines, networking and matchmaking opportunities.
The presentation of the webinar on 24 March 2021 is available
here
.
Please find answers on our frequently asqued questions here.