2nd ROUND Call closed!
JOINT CALL FOR EXPRESSION OF INTEREST 2020: DIGITAL PLATFORM PROVIDERS FOR ENERDIGIT PROJECTS (MATCHMAKING & NETWORKING OPPORTUNITY)
2nd round - Call for Expression of Interest 2020 for Digital Platform Providers
Thanks to the great interest, the European Joint Programming Platform ERA-Net Smart Energy Systems (JPP ERA- Net SES) is pleased to announce the second round for the
Call for Expression of Interest 2020 for Digital Platform Providers (DPPs)
. The Call for Expression of Interest was launched September 28, 2020 and
closes October 30, 2020.
Scope and ambition
In autumn 2020, the JPP ERA-Net SES launched its new focus area "EnerDigit" in close cooperation with Mission Innovation. With this new outline and a call for research, development and demonstration (RDD) projects, JPP ERA-Net SES is building bridges in the entire innovation chain. Partners from the ICT domain, business development and governmental institutions, start-ups and small and medium-sized enterprises (SMEs) as well as financers and funders are involved. To that end,
a broad activation and matchmaking process has already been launched
.
This 2nd round call for Expression of Interest now again addresses
DPPs as partners for RDD projects
. It seeks for yet further ICT partners that offer technologies and services or parts of solutions that help build intelligent energy systems, potentially linking to other digital ecosystems. Such DPPs shall provide hardware, software and/or knowledge for RDD projects funded in the framework of JPP ERA-Net SES.
DPPs may provide solutions on all or specific hardware and software layers, according to their individual platform architecture. Within the JPP ERA-Net SES DPP Program, the architecture layers are differentiated as follows: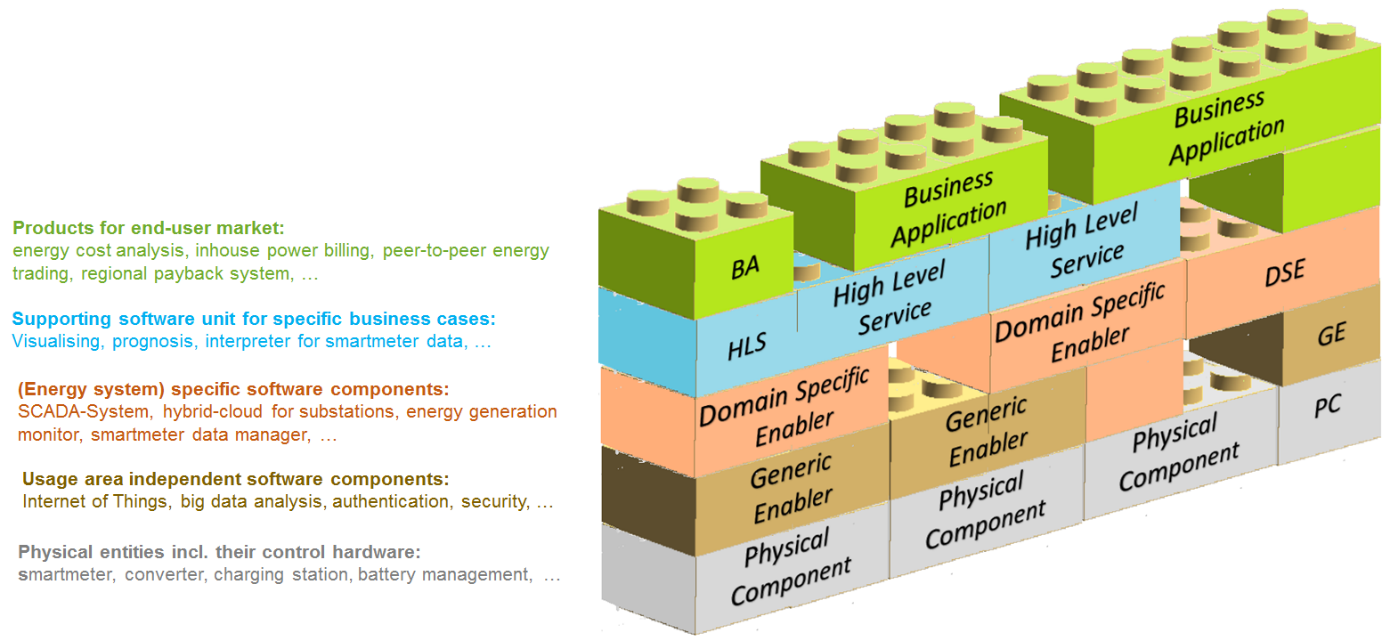 Benefits for Partners in the JPP ERA-Net SES Digital Platform Provider Program
The partners of the DPP Program mainly benefit from:

high visibility via an engaging description of their value proposition on the JPP ERA-Net SES website

exclusive matchmaking offerings

early and exclusive access to projects and their results (even without being a project partner)

opportunities to participate in the framing of key messages and recommendations of the initiative
Qualification Criteria
To qualify as a partner for the DPP Program of JPP ERA-Net SES, applicants need to fulfil the following criteria:

offer a solution on the market or with very high technology and market readiness level (TRL>=8, MRL>=8)

provide well defined interfaces (API) to access the building blocks of the digital platform

offer support to multiple JPP ERA-Net SES projects for the deployment of their developed solutions

share information about experiences in existing implementation ecosystems

e.g. living lab, medium or large-scale trial sites
cooperate with the JPP ERA-Net SES coordination and call management
DPPs that qualified in the 1st round call are already presented on the
JPP ERA-Net SES webpage
for the DPP program and on a matchmaking platform is open for use. Information Cards describe the solutions and services provided by each DPP and give more information on the organisation. For a DPP, there are multiple ways to connect to JPP ERA-Net SES and its projects, for instance:
DPPs can enter a project consortium to apply for funding. JPP ERA-Net SES operates a matchmaking platform and organizes physical and virtual co-creation events where DPPs can meet candidates to form such a consortium.

DPPs can engage in bilateral relations with one or multiple projects to use or incorporate their platform services. Again, co-creation events may be the opportunity to showcase the offerings and join project consortia as non-funded partner.
| | |
| --- | --- |
| Call opening | 28 September, 2020 |
| Advisory period including webinar | 28 September – 30 October, 2020 |
| Deadline for registration of Expressions of Interest | 30 October, 2020, 16:00 CET |
| Deadline for qualification feedback | 6 November, 2020 |
| Publication of Information Cards on website | Mid November, 2020 |
The full call text can be downloaded
here
.
Application
Expressions of Interests must be submitted electronically
no later than 30 October, 2020, 16:00 CET
by filling out this
online-form

.
Note:
There is another Call for Expressions of Interest for Transnational Validation Network open simultaneously with this call. An entity can participate in both calls and take both roles, i.e., partner in the Validation Network and listed Digital Platform Provider, if the qualifica-tion criteria for both are met.
More Information and Advice
For more information and advice for preparing your Expression of Interest, please contact the Support Team of JPP ERA-Net SES via
office@eranet-smartenergysystems.eu.
All call-related information will be released on this webpage, it will be updated in the course of the call process.