You can find a short event review here on the news section of the webpage. Please find the full documentation of the session here and the presentation slides here for download on expera for registered members. Further you can find a full web stream of the session on the EUSEW event page here. Below you can find the initial event announcement.
About the event
Join us to get in touch with policy makers, impact network managers, industry associations and the ERA-Net SES funding agencies. This event at the EUSEW Policy Conference was initiated by the EC and is organised by JPP ERA-Net SES in cooperation with OCEANERA-NET COFUND and SOLAR-ERA.NET.
ERA-Nets are transnational networks of national funders. Initiatives like ERA-Net SES have proven that involving and linking
partners from governments, industry and academia in transnational collaborative funding actions is a key to accelerate clean energy innovation. Following an impact network approach, they connect funded projects to associated partners from local businesses, additional financers and potential technology buyers. Can these approaches be considered as role models for the future?
Engage in the discussions on the following topics:
How will national funding programs and Horizon Europe cooperate in order to speed up energy transition, contributing to SET-Plan and Energy Union goals?
How will they effectively and efficiently link Technology and Innovation Platforms and RDI on EU and SET-Plan level with programs and activities on member state level?
How can new Horizon Europe partnerships reuse structures built up by existing JPIs, JPPs, and ERA-Nets?
What are the requirements from stakeholders on national and EU level?
How to cooperate with ETIPs and SET-Plan Steering Group / Member States Working Groups?
How to cooperate with research programs beyond Europe?
Not able to join our session? Follow us via the live stream or visit us at the Networking Village!
Venue
Berlaymont building (BERL)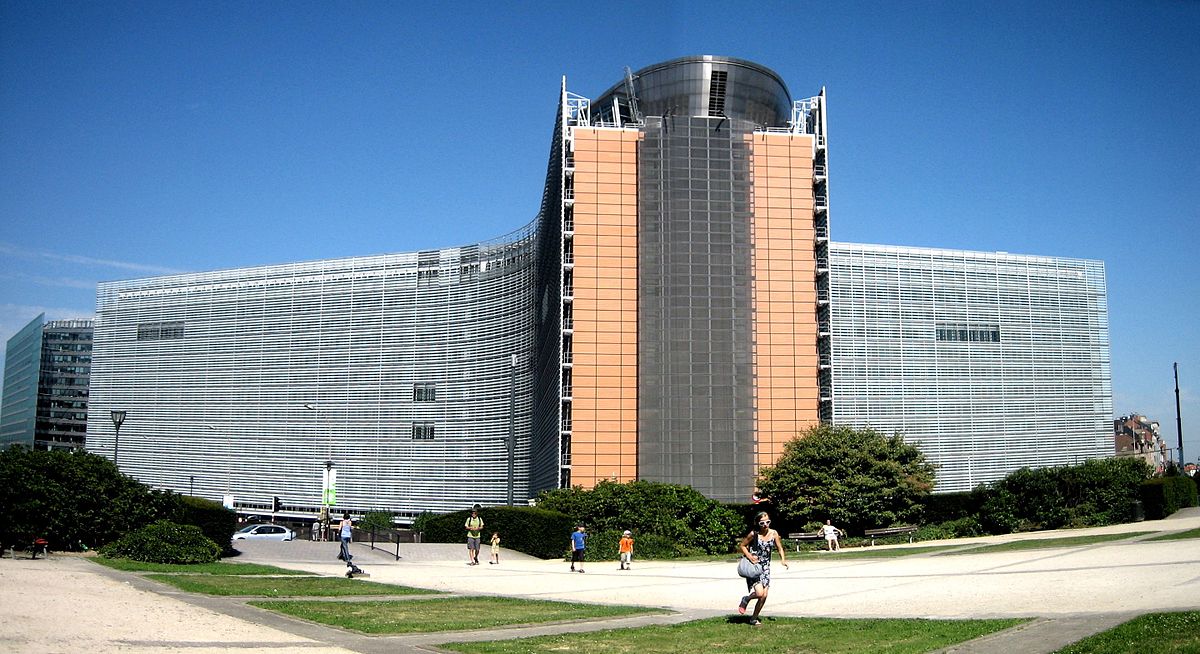 Rue de la Loi 200, B-1049,
Brussels
Please note that due to the security protocol in Berlaymont, all participants should arrive to the venue at least 15 minutes before the start of the session.
As there is no registration at the Berlaymont, collect your badge at the registration desks of the Charlemagne building (CHAR, Rue de la Loi, 170) or the Residence Palace beforehand.
Registration (mandatory)
In order to attend,
register at the website of EUSEW
and choose the session "Joint Programming Platforms driving clean energy innovation (Energy systems, I16)" on June 18 and/or the Networking Village according to your preferences. Though registration is open until 12.00 CEST on 12 June, we suggest to register now to have a chance for one of the limited seats in the room! A
live stream
of the session will be available for all of those who cannot enter due to capacity restrictions.
Agenda of the Session on June 18
Enjoy 90 minutes packed with top speakers.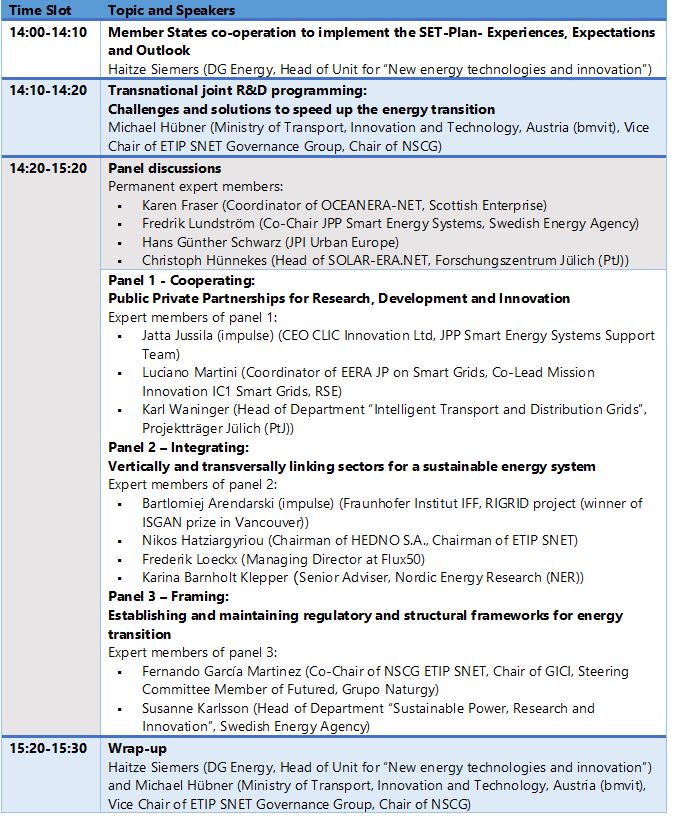 Still thinking about what to do in the morning? Join the session of the National Stakeholder Coordination Group of the Smart Networks for the energy transition and match requirements from need owners and solution providers!

Networking Village

Register for the EUSEW Networking Village and meet us on June 19, from 14:00 to 18:00 pm at the Residence Palace:
Draw your lucky card of our card game and get exclusive access to projects' results
Network with potential future partners from around the globe
Add your comments to the latest policy recommendations and spotlights of our research community next to those of policy makers, regulators and other experts.
BACK TO EVENTS