On September 17 and 18, 2018, the annual ERA-Net SES Project Event was held in Magdeburg, Germany. The event included welcoming new selected projects which will soon be part of the family and facilitated fruitful exchange among ongoing and finalizing projects.
It has been a pleasure to welcome all members of the ERA-Net SES Family of Projects at the Fraunhofer IFF in Magdeburg. At this prime location and with the support of our local project partners, Prof. Dr.-Ing. Przemyslaw Komarnicki, Dr.-Ing. Bartlomiej Arendarski and their team, projects shared their findings, discussed alternative approaches and received support from their peers. All in all, a fruitful exchange has been enabled, leading the further path of the Knowledge Community.

Day 1, September 17 | Welcoming Session, Communication Workshop and Project Presentations
Aleksandra Kronberga, Policy Officer at the New Energy Technologies Unit of the European Commission, highlitghted the importance of the knowledge exchange facilitated among ERA-Net SES projects and encouraged further exchange with external smart energy fora (presentation available
here
*).
The communication workshop addressed the new visibility guideline with mandatory requirements for project documentation and dissemination as well as an invitation to connect to the initiative via LinkedIn. Also, an interactive session allowed projects to practice effective communication. The collaboratively elaborated artwork shows the foci of the projects as well as the interfaces between them (see the result below).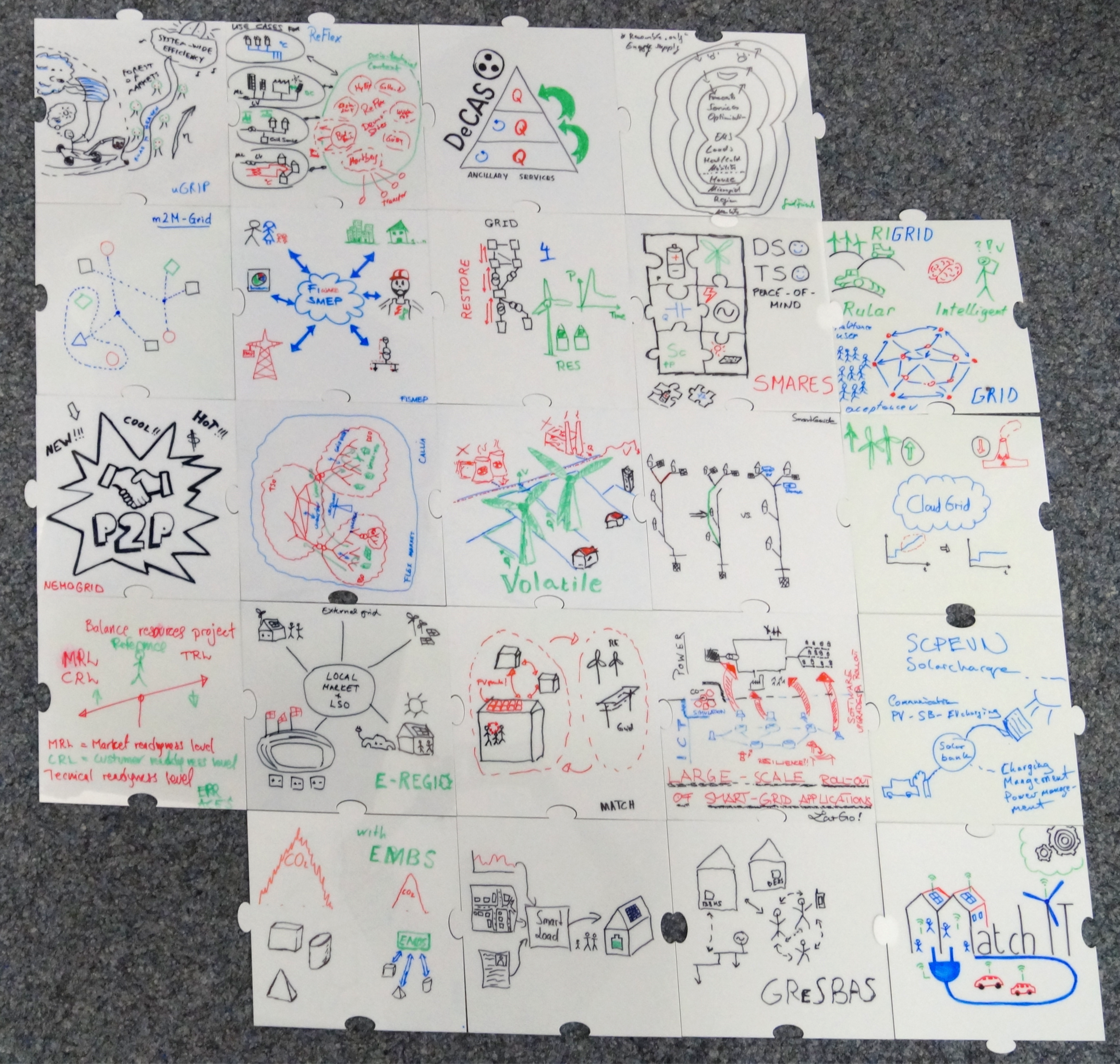 ERA-Net SES projects at a glance
Afterwards, projects supplemented this visual representation with a presentation focussing on areas of expertise which may be relevant to other projects as well as open questions or challenges. Accordingly, everybody was able to identify valuable discussion partners.
Before exchanging expertise over a networking dinner, a tour through the Fraunhofer IFF VDTC laboratories allowed to have a closer look at the impressive equipment and developed solutions of this institution.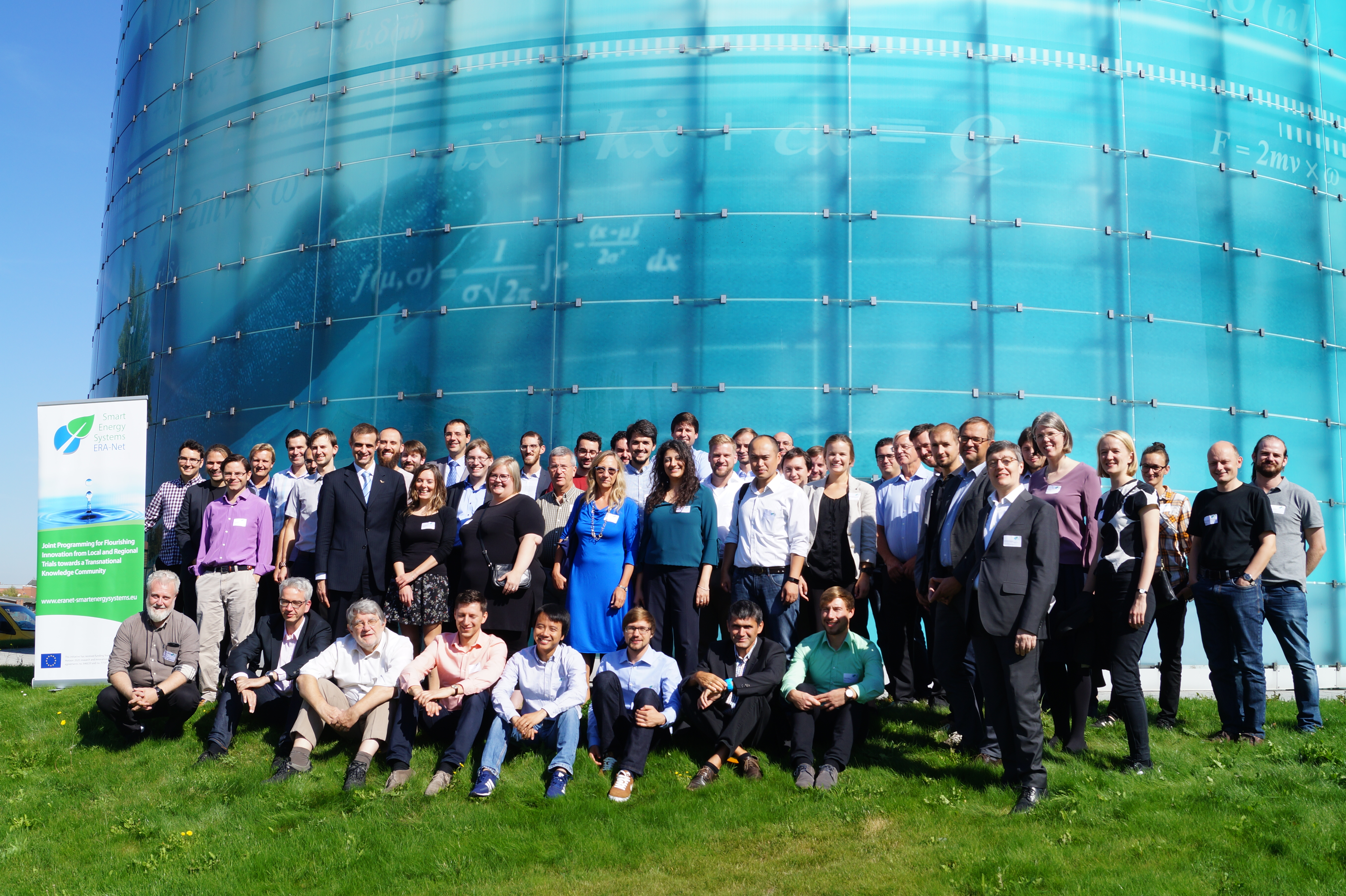 Participants in front of Fraunhofer IFF
Day 2, September 18 | Peer-to-Peer Feedback Sessions and City Tour
The second day allowed for in-depth discussions around smart energy systems, focusing on buildings, LEC/microgrids, TSO/DSO, ICT/resilience, consumer engagement and grid management. At the beginning of each peer-to-peer feedback session, all represented projects had the possibility to present their outline, procedure and results before engaging in a discussion along questions of shared interest. The presentations of the feedback groups can be downloaded
here
.
After the discussions within the feedback groups, a guided tour through the city of Magdeburg allowed all participants to get to know the beautiful town at the Elbe river and its history.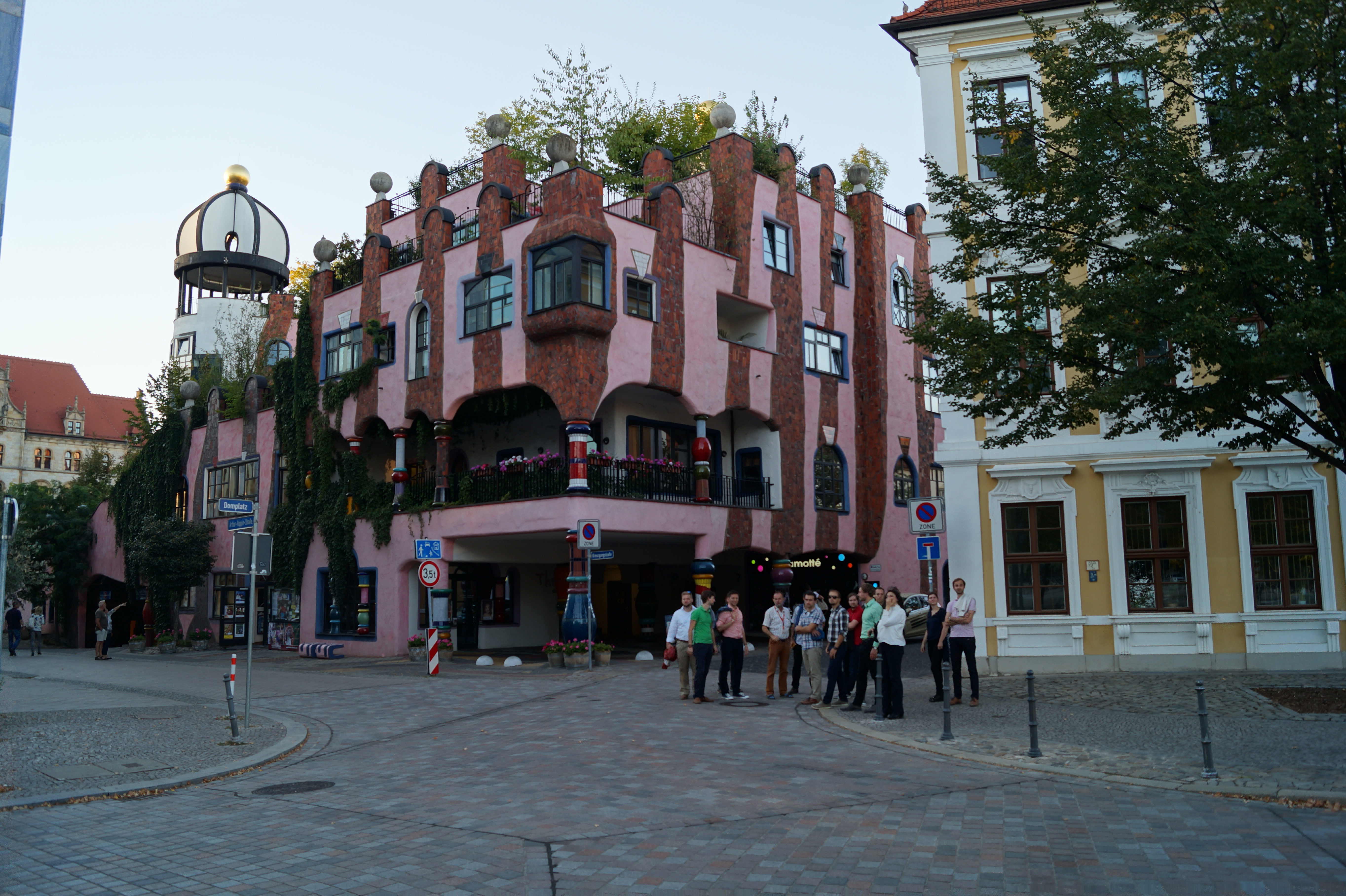 A group of participants in front of a house designed by Friedensreich Hundertwasser.
For the results of the event, download the event report
here
(for registered expera experts only - register
here
).
The ERA-Net SES Working Groups met at the following day. Find more information
here
.
For learning more about the ERA-Net SES Initiative, have a look at
our website
.
BACK TO NEWS OVERVIEW