In the week commencing 13 May 2019, the representatives from the 30 funding agencies met in Glasgow for their biannual meetings. We are glad we timed to complement the All-Energy conference and fair on 15 May in Glasgow from 11:00-12:30 o'clock.
Together with Associated Partners from regional business institutions and government, the start-up and SME sector, additional financers and funders as well as ICT providers, the joint programming platform ERA-Net SES provides an innovation ecosystem, building bridges in the whole innovation chain. The main focus of the event was to introduce opportunities on how to get involved with ERA-Net SES for instance as a project applicant, as an Associated Partner, and via the Knowledge Community.
The event was opened and moderated by Ludwig Karg (Head of ERA-Net Smart Energy Knowledge Community, B.A.U.M. Consult GmbH).
Fredrik Lundström (Co-Chair ERA-Net SES, Swedish Energy Agency) started the session with a presentation on the benefits of the multilateral Joint Programming Platform. Participants learned about how ERA-Net SES is contributing with its global network to activities, eventually supporting the development of "an optimised European power grid" and "Integrated Local and Regional Energy Systems".
Afterwards, Karina Barnholt Klepper (ERA-Net SES Call Management, Nordic Energy Research) gave an overview on successfully selected projects from our recent Integrated Renewable Energy Systems call, upcoming funding opportunities for interested participants, and success stories of previously funded projects.
Morag Clark (Coordination Team ERA-Net SES, Scottish Enterprise) provided an overview on how to get involved by outlining options to connect with ERA-Net SES. Scottish Enterprise is Scotland's national economic development agency; committed to growing the Scottish economy for the benefit of all, helping create more quality jobs and brighter future. Options to connect are firstly by applying for funding - ERA-Net SES's path towards multilateral innovation and collaboration with its recent global activities with Mission Innovation was presented (find more information and matchmaking opportunities
here
). Secondly, by becoming an Associated Partner - as the involvement of Associated Partners will not only improve the quality of the funded RDD projects but also increase their overall impact (more information
here
). Thirdly, joining the Knowledge Community was promoted - experts such as ERA-Net SES project partners, national and transnational projects, international RDD projects, smart grids practitioners, agenda setters and policy makers are invited to work together in the Knowledge Community to foster transnational learning and maximize impact. Members of the ERA-Net SES Knowledge Community cooperate on finding approaches and solutions to cross-cutting topics of the three-layer research approach (technology, market, adoption) (more information
here
).
Afterwards, a talk on cooperation between funded projects, ERA-Net SES, and Associated Partners took place, in which Robert MacDonald (Project SmartGuide, Smarter Grid Solutions) and Natasha Madeira (Associated Partner, Business Development Manager- Energy Systems, ETP and ESC) were interviewed by Ludwig Karg. Robert MacDonald has been in the lead for the Planning and Analysis projects at Smarter Grid Solutions in Glasgow. He shared his positive experience of cooperating with ERA-Net SES and how they got started with a funded ERA-Net SES project. Natasha Madeira is a Business Development Manager at the Energy Technology Partnership in Glasgow. She is also an international collaboration manager for the European North Sea Energy Alliance (ENSEA). Natasha and Ludwig discussed the Associated Partners programme, its benefits and Energy Technology Partnership's role as Associated Partner.
The session was concluded with a Q&A and networking session to allow exchange and lay grounds for future collaboration.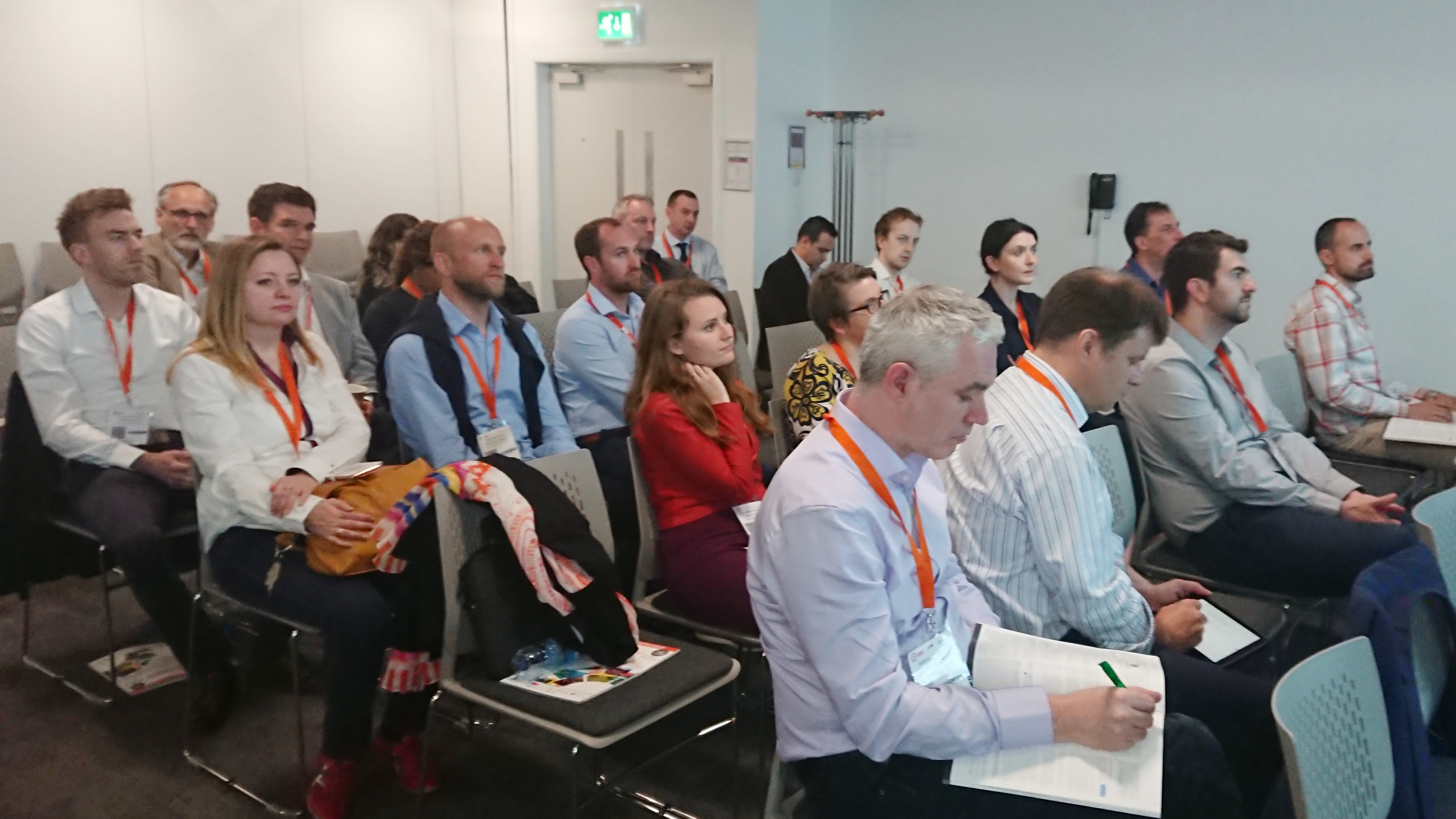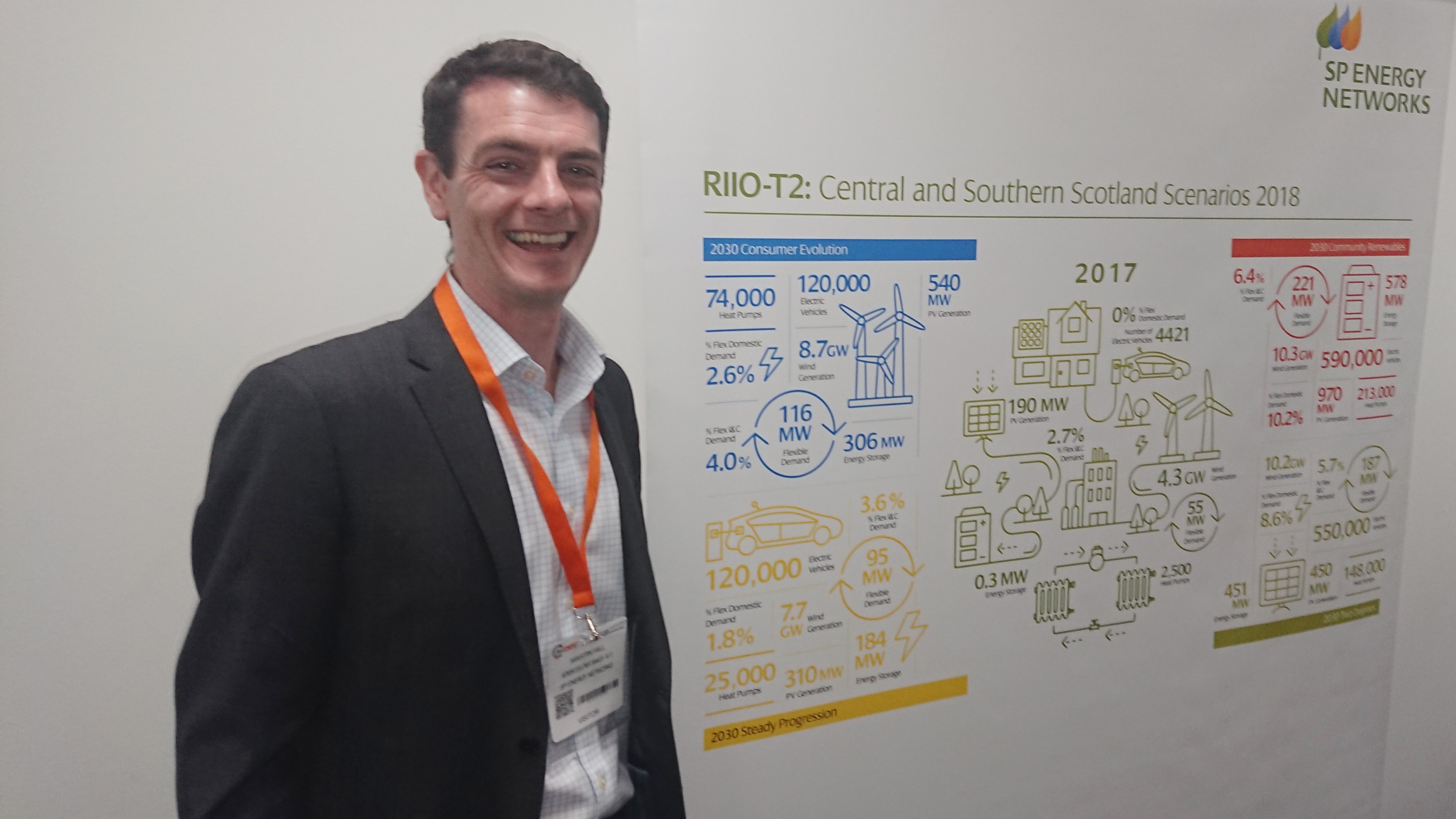 BACK TO NEWS OVERVIEW